Scroll Down for Our End of Year Donor Matching Challenge!!!
The PEAC Elves have been extraordinarily busy the past couple of months!  Response to outreach events in early December have resulted in more birds going home for the holidays!
Congratulations to Blaze and Cosmo and your new families!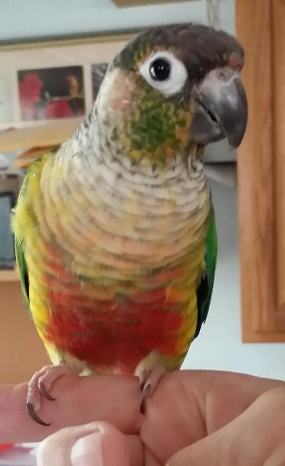 Cosmo is a darling 3 year old Green-cheek Conure and he's super ecstatic to be with his new family.  (They think he's pretty special too!)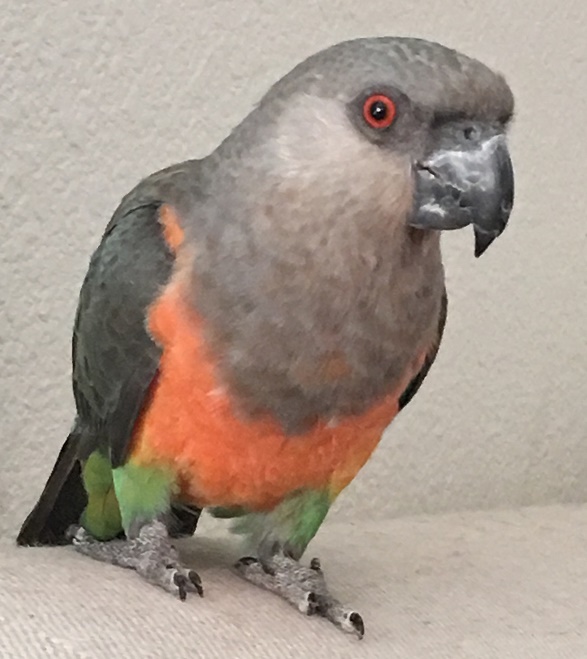 Blaze is also enjoying life with his new family.  Blaze was originally adopted from PEAC 10 years ago and returned to the foster flock when his owners' health declined.  We sincerely thank them for giving him a loving home all those years!
Annual Fundraiser Update
We are deeply grateful to everyone who has already donated to support PEAC programs and activities!
Raised to date: $8959.84
Goal: $20,000
Matching Donor Challenge
A long time PEAC supporter has stepped forward and will match your donation, dollar for dollar, up to $10,000 through Dec 31st, 2017.
Here's your chance to make double the difference!
Click here to access our Global Giving Project page; every donation helps a parrot secure a bright future!